Cessna Limited Edition SALE
Regular price
$22.00 USD
Sale price
$16.00 USD
Unit price
per
Sale
Sold out
Bella Scents has launched a Limited Edition candle.  Cessna was created for our uncle Tom who had a passion for flying his Cessna airplane. He was diagnosed with  Parkinson's and Bella Scents wanted to bring awareness to the progressive neurodegenerative disease.  With every sale of Cessna candle, 5 dollars will go towards Parkinson's Society of British Columbia. 
Cessna is a scent, featuring citrus notes blended with juicy tangerine, tangy grapefruit with the woodland freshness of majestic fir balsam and forest pine.  Limited qualities available. This candle comes with a gift box. 
Clean, All Natural, Sustainable Natural Wax, Vegan, Phthalate Free Candles. 
Share
Benefits

BENEFITS OF SOY WAX

-Burns Longer and Cleaner

-100% Natural and Renewable

-Biodegradable

-Soap & Water Clean-up

-Non-toxic

-Natural Cotton Wicks
How to use

The first burn of the candle is critical in avoiding tunneling. Soy candles have a memory that determines each subsequent burn. With that said it is important that for the first burn the candle stays lit for approximately 3 hours, till the pool of melted wax reaches the edges of the candle. Do not burn for more than 4 hours at a time. Keep your candle on a flat, heat -safe surface, away from drafts. Keep your candle out of the reach of children and pets.

WICK

Trim the wick to 1/8".

If candle flame gets too big:

• Extinguish flame

• Trim wick

• Light againCleaning your jar …Discard any leftover wax by scooping it out with a spoon and tossing it in the garbage. Wash with hot soapy water and pop the wick off with a spoon it should pop off easily. Never pour the melted wax down the drain, it will cool and solidify and clog your drain.

With you clean candle jar or tin, here are some different ways to up-cycle the jars and tins

• Planter for small plants or succulents

• Use for pens or pencil on your desktop

• Bathroom storage

• Use tins for organizing arts and crafts supplies, jewelry, hair ties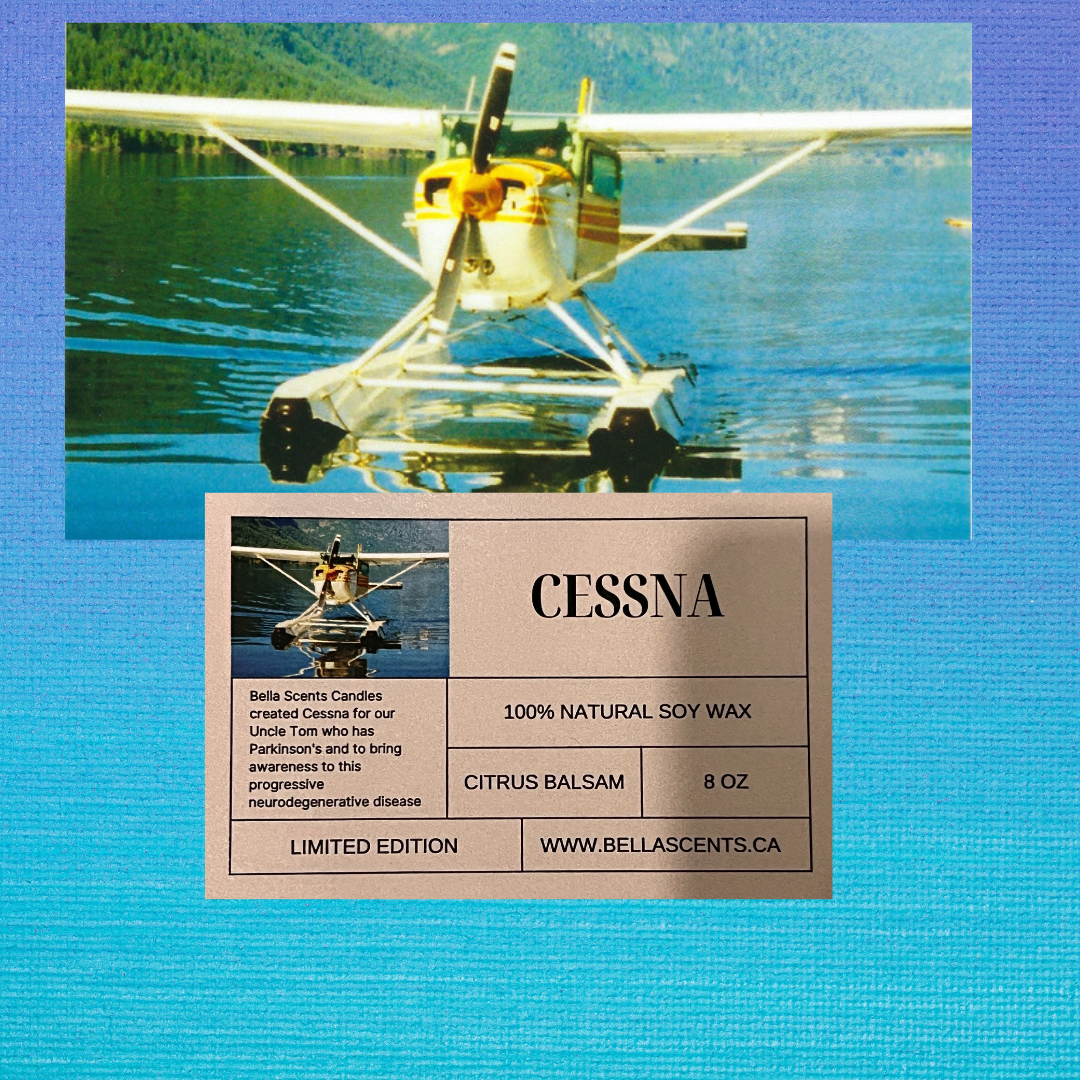 Fill Your Entire Home With a Fragrant and Calming Aroma
Bella Scents recognized a need for more at home self-care by creating and
hand making products such as Scented Soy Candles and Lavender Salve. We
pride ourselves in being eco-friendly. While both using the best quality
ingredients free from harmful chemicals and sourced ethically in our products
and looking at our footprint by offering reusable, recyclable packaging.
Hand-crafted Products

Each candle is made in a small batch style and hand poured with love. While using the best quality ingredients free from harmful chemicals.

100% Vegan Formulas

Our Candle's ingredients are ethically sourced and our footprint offers reusable and recyclable packaging as well as completely free of animal-derived substances.

Everything is Made in Canada

Our Candles are made in Canada and our ingredients are sourced from Local Canadian businesses. So you can support Canadian businesses

Biodegradable & Petroleum free

Our Candles are made with non-toxic, biodegradable and has clean-burn. As well as our candles are certified Kosher.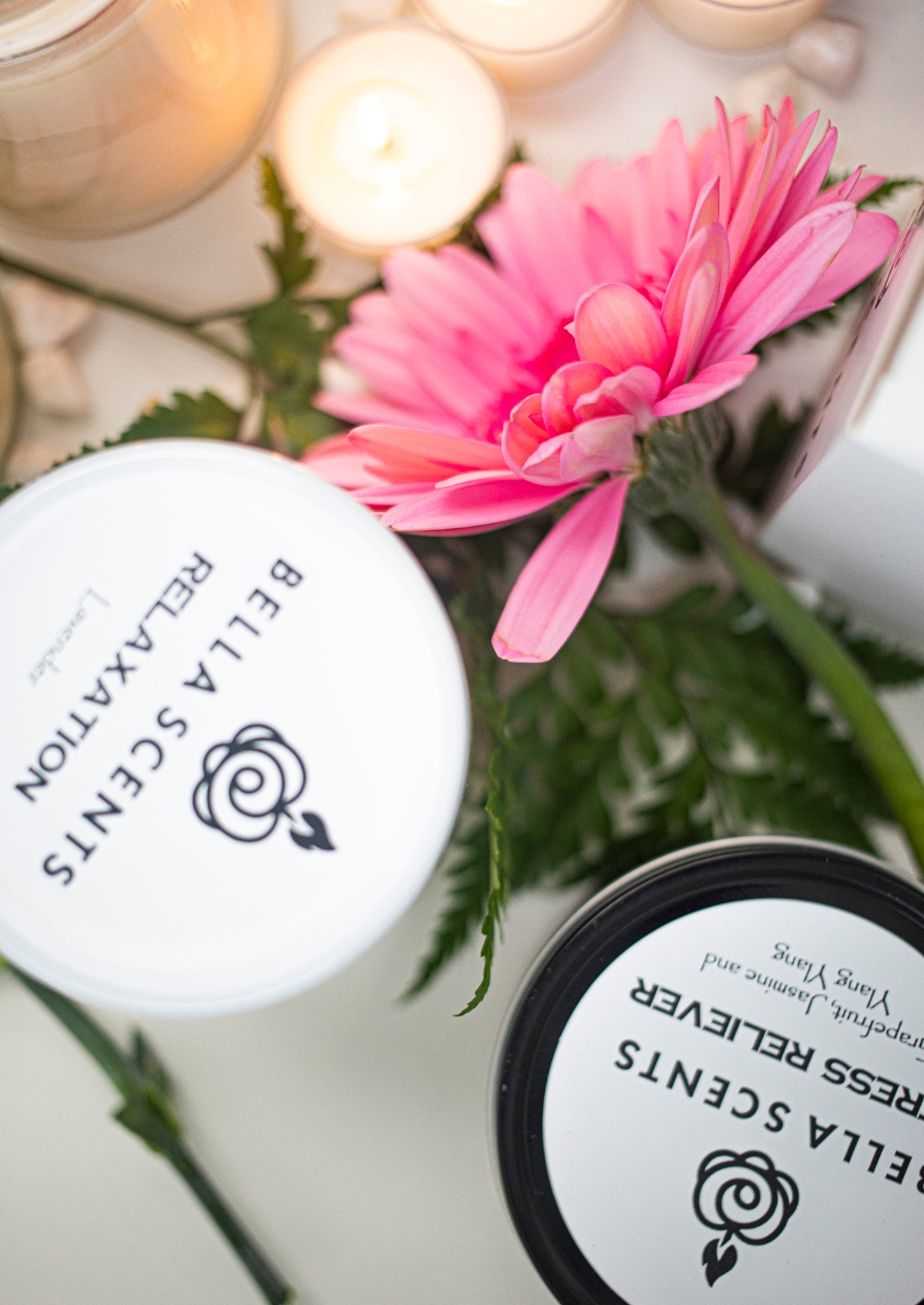 UNIQUE AND HEAVENLY
Scents for Relaxation, Eco-Friendly, Free from Harmful Chemical and Ethically Sourced Ingredients.